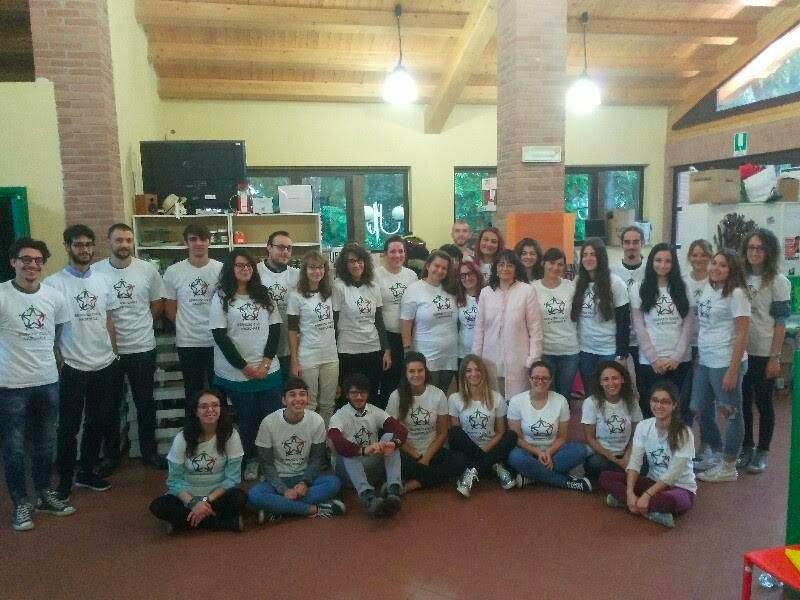 As YEU is an International Organisation with members based in Europe and Northern Africa, we take the chance to get more people "WYRED" by including our Members Organisations and young people they work with. That way we can assure higher engagement, better reach out and impact. Based on these factors, one of our Italian YEU Members – La Fenice (Italy), used their collaboration with the Municipality of Tortona and presented WYRED project to the new Italian National Civic Service volunteers. 
The Italian volunteers were highly interested in the process, leading them to the point of  creating their own community on WYRED Platform which combines their local community youth work and research questions they would like to tackle. Based on their work and daily contacts, the volunteers came up with 4 main groups under the topic of "Tolerance towards different Cultures/Opinions" (rising from Delphi research). 
The sub-groups created, focus on
Working with kids;
Working on Culture;
Working with elders;
Working with young people.
At the same time, we would like to mention that this is the second group of volunteers that has the possibility to engage in WYRED. WYRED team looks forward to the results of the volunteers and hopes to see even more young people and children getting engaged in the process.