Launch of the WYRED platform
The first version of the WYRED platform is now available.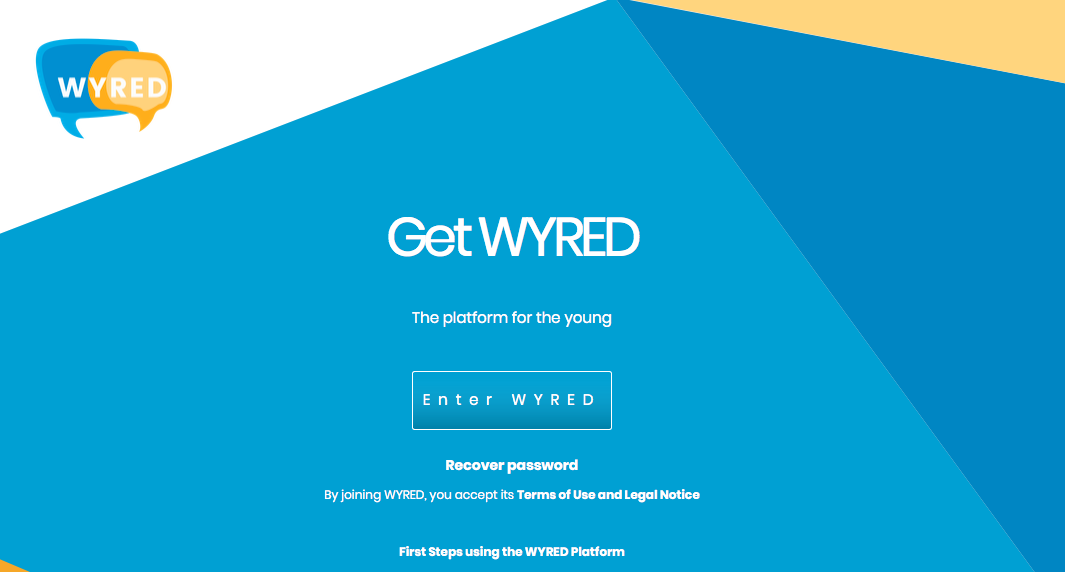 Thanks to USAL and their expertise and support, months of development and internal testing lead to the first version of our platform. Based on feedback and observations of partners, WYRED started the public experimentation phase, initially open to small groups and controlled by the consortium partners.  Groups of users invited by the partners will carry out different activities and to carry out collaborative projects with deliverables that can be evaluated (together with the evaluation of the creation process itself) from their own surroundings.
In the case of YEU, groups engaged in the process focus mainly on topics that came out through the Delphi and Social Dialogue process. Besides the Community of YEU – providing access to youngsters participating in YEU activities, the groups created were:
Causes of Stress (Delphi Topic);
Necessary changes in Education (Delphi Topic);
Employment Aspects (Delphi Topic);
Internet Safety and Privacy (Delphi Topic);
Tolerance towards different Culture and Opinions (Delphi Topic);
Gender and Non-Binary Gender Identities.