Ready for EYE – Engaging Stakeholders
YEU and WYRED project is getting ready for European Youth Event 2018 
Meeting at ESCO for the YO!Fest Workshop
On 1st and 2nd of June, WYRED will take part at the Yo!Fest and EYE. WYRED will be presenting two activities related to Digital Society. On this occasion, Panagiotis Chatzimichail met with Angeliki Dedopoulou from ESCO. Topic of the discussion her involvement, as speaker at the session taking place in the Digital Hub on the 1st of June in Strasbourg.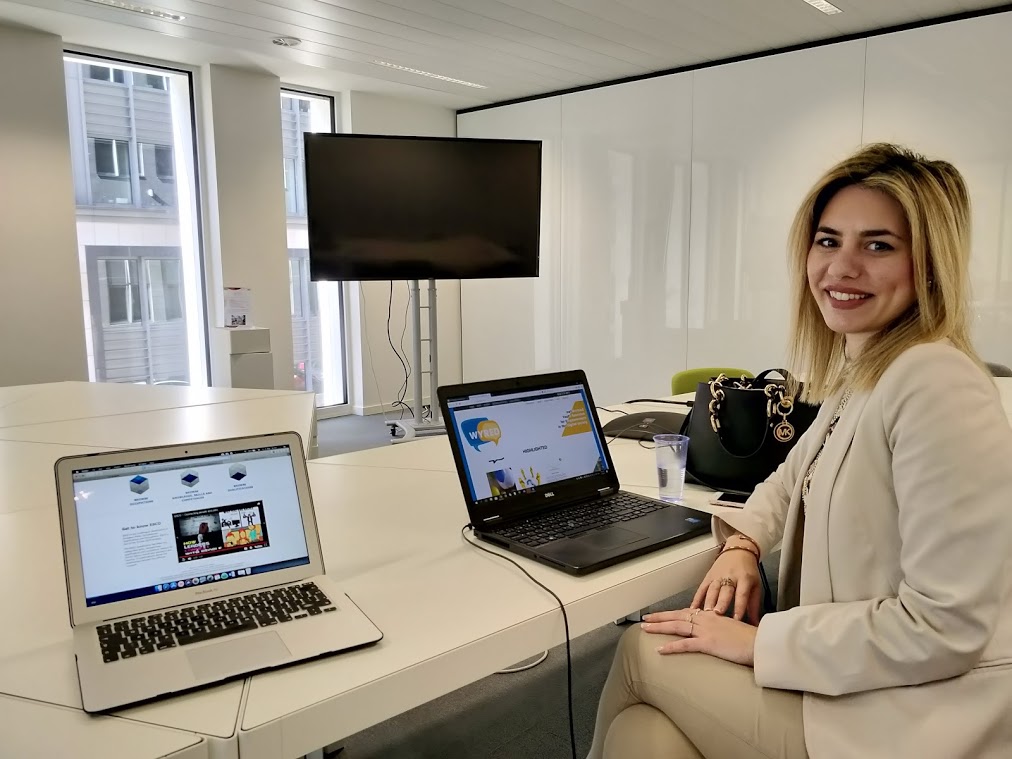 Ms Dedopoulou, had the chance to discuss the work of ESCO. Linking their field of work with projects connected to Employment aspects, we got to see how our society develops. As demonstrated in Delphi and Social Dialogue process, employment place an important role for young people. Therefore, YEU found the involvement of European Commission and ESCO very relevant to initiate a discussion related to the digital tools empowering employment.
MEPs supporting WYRED
As part of the coordination, YEU also invited MEPs Ms Terry Reintke and Brando Benifei. MEPs are expected to participate in a roundtable discussion inside the Parliament. The event will take place on the 2nd of June also within the EYE program.
For more, follow the EYE program and WYRED Social media.
As arranged with the partners, the event in the Parliament will be live online.